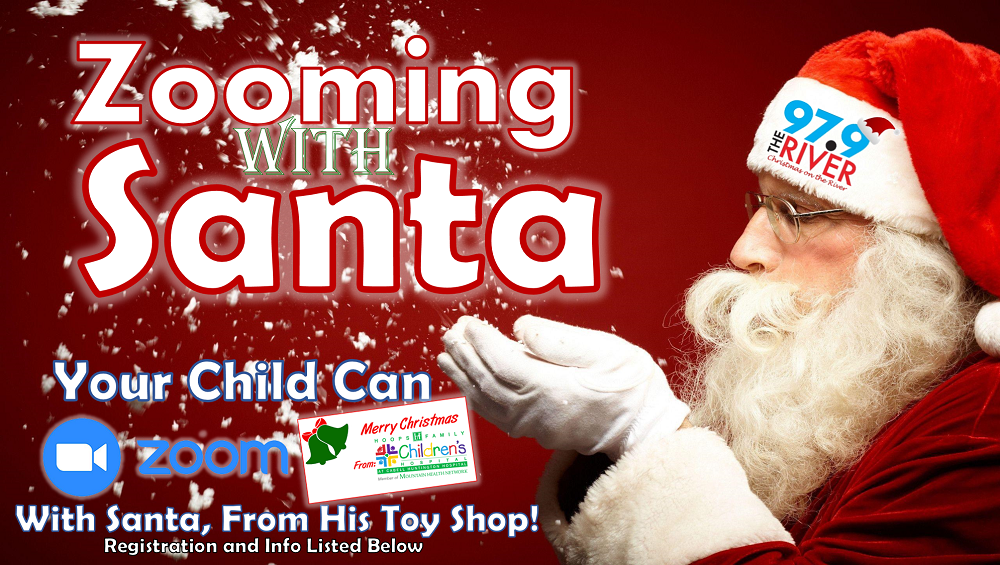 Simply pick a date and time to Zoom with Santa. Each date and time is limited to (5) families. Please have your camera on and on a stable location!
You'll be placed in the waiting room, and Santa will let you in after he's talked to the other good boys and girls! Please be patient! We'll get to you!
We will email you all the info to Zoom with Santa, including you Zoom number, with date and time confirmation.
Note: By participating in this zoom, you agree to have your name and likeness on WMGA 97.9 the River, as well as well as your picture on WMGA 97.9 the River's Social Media pages and website.