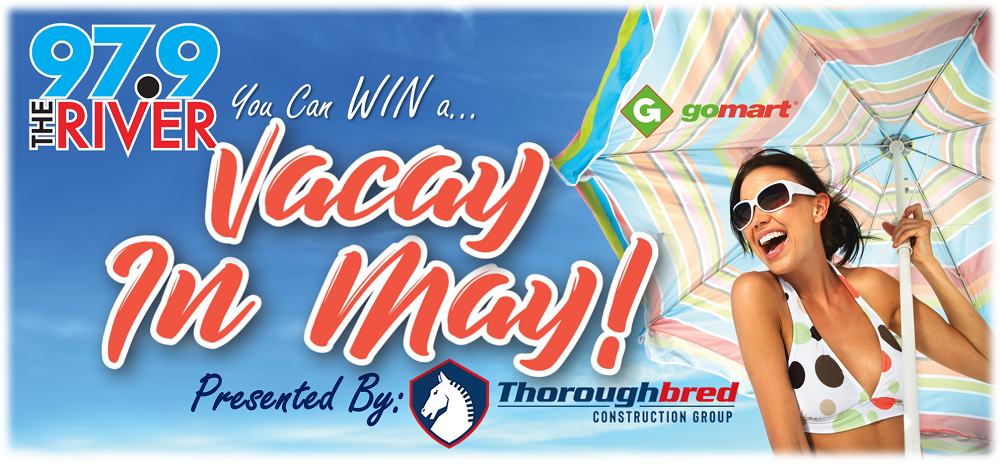 Your 97.9 The River along with the Thoroughbred Construction Group are giving you a chance to win one of four vacations in May. We are talking one trip a week, each week in May. You could win a trip to places like Asheville, Nashville, Gatlinburg and a flyaway trip to Myrtle Beach.
Starting Monday, May 3rd., simply listen each weekday, at 8am, 11am, 2pm and 5pm. for The River's Vacay in May code word. Text that code word to our special Vacay In May text line (304) 523-2275.
We will pick a qualifier from each code word play, each weekday. At the end of the week, we will draw a grand prize winner, from that week's qualifiers. It's that simple! You can win one of four vacations in May and a $50.00 Go-Mart gas card, from Thoroughbred Construction Group & your 97.9 The River!